---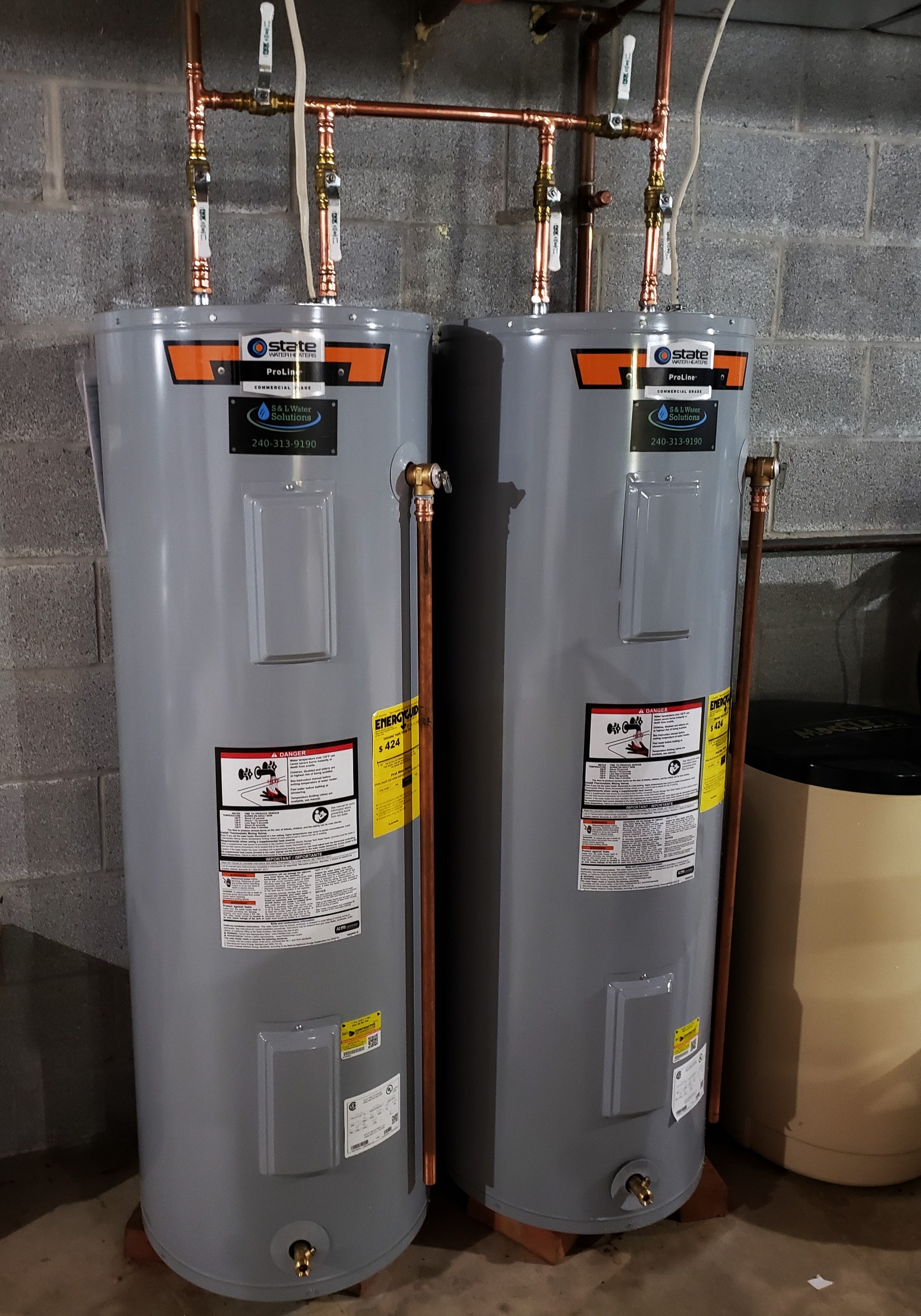 Your home comfort is instantly disrupted when your hot water heater stops working or needs repair, it is an important part of your everyday life; whether you're experiencing problems with your water heater or want a new one installed, S & L Water Solutions is the water heater installation and repair team to solve all your needs. We will help you make the right choice by repairing your current heater or replacing your old water heater with a new, more efficient solution.
Conventional Water Heater
Conventional water heaters can be either electric or gas. They store and heat large amounts of water and are suitable for steady use. The initial costs for conventional water heaters is typically lower and have an easier installation. The average life span of a water heater is 8-12 years and water quality can shorten its lifespan.
Lifetime Warranty Water Heater
Never buy another water heater, the tank is backed by a lifetime warranty and eliminates the hass of periodically replacing your water heater. Easy to maintain: longer-lasting titanium element prevents corrosion buildup, there's no anode rod to replace, the bowl-shaped bottom allows water to drain more completely and an oversized access panel makes it easier to remove sediment. Great investment, great value.
Tankless Water Heaters
If you have access to propane or natural gas then a tank-less water heater is a great option. Tankless water heaters, also known as instantaneous water heaters, are 98% more efficient than conventional water heaters. They offer lower energy costs and hot water on demand. Tankless water heaters are also smaller and can be wall mounted to save space.
Regular Water Heater Maintenance
Your home comfort and efficiency is the most important investment you can make. Regular maintenance to your water heater and other systems will help you avoid breakdowns and expensive repairs. Take advantage of our quality products, superior workmanship and regular system check-ups so you can feel confident you will always have home comfort.
Professional Water Heater Replacement
If you would like to learn more about upgrading your hot water heater, S & L Water will offer you the best solution to fit your needs and budget. Our quality workmanship ensures lasting performance and efficiency. Call us today at (240) 313-9190 or contact us online.